One of the greatest small towns
in Alabama!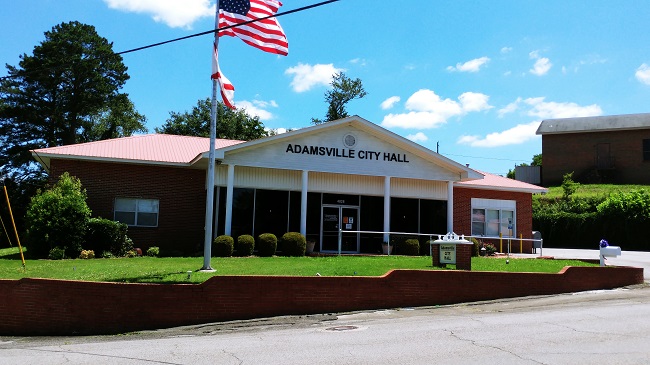 The area that now includes Adamsville was settled as early as 1862, but families did not arrive in significant numbers until after the Civil War. In 1889, resident William Adams donated land to the Kansas City, Memphis, and Birmingham Railroad for a right of way and the construction of a depot. The railroad made the town a stop on its route, and homes and businesses soon sprang up along the rail line. The community was named Adamsville to honor Adams and his donation of land.
Adamsville became something of a boom town in 1890 after a large coal seam was discovered nearby. Coal mining and coke ovens became driving forces in the local economy.
A fire destroyed much of the downtown area in 1918, including the original depot, which was quickly rebuilt. The city reincorporated in 1953 and built a new city hall and fire station that same year. In 1973, the 1918 railroad depot was demolished.